Orarul vizitelor ghidate sunt
pe fiecare zi cu excepția de marți

(durata 30-45 de minute):
10:00 - 11:00 - 12:00 - 13:00 - 14:00 - 15:00 - 16:00 -17:00
.

Informații suplimentare: telekicastle@gmail.com sau +40757779649


Programele detaliate ale castelului le gasiți pe
facebook
. Pagina noastră pe
instagram
Guided visits schedule at the castle
every day with the exception of Tuesday:

(duration 30-45 minutes):
10:00 - 11:00 - 12:00 - 13:00 - 14:00 - 15:00 - 16:00 -17:00

For further information please contact telekicastle@gmail.com or +4
0757779649


You will find our detailed program on
facebook
follow us on
instagram
Geführte Besuche
im Schloss
jeden Tag außer Dienstag
:

(Dauer ca. 30-45 Minuten):

10:00 - 11:00 - 12:00 - 13:00 - 14:00 - 15:00 - 16:00 -17:00

Für weitere Informationen kontaktieren Sie bitte: telekicastle@gmail.com oder +4
0757779649


Das ausführliche Programm des Schlosses finden sie auf
facebook
Folgen Sie uns auf
instagram
Visites guidées du château
toutes les jours avec l'exception de mardi
:

(Durée environ 30-45 minutes)
10:00 - 11:00 - 12:00 - 13:00 - 14:00 - 15:00 - 16:00 -17:00

Pour plus d'informations, veuillez contacter: telekicastle@gmail.com ou +40757779649

Vous pouvez trouver le programme détaillé du château sur
facebook

suivez-nous sur
instagram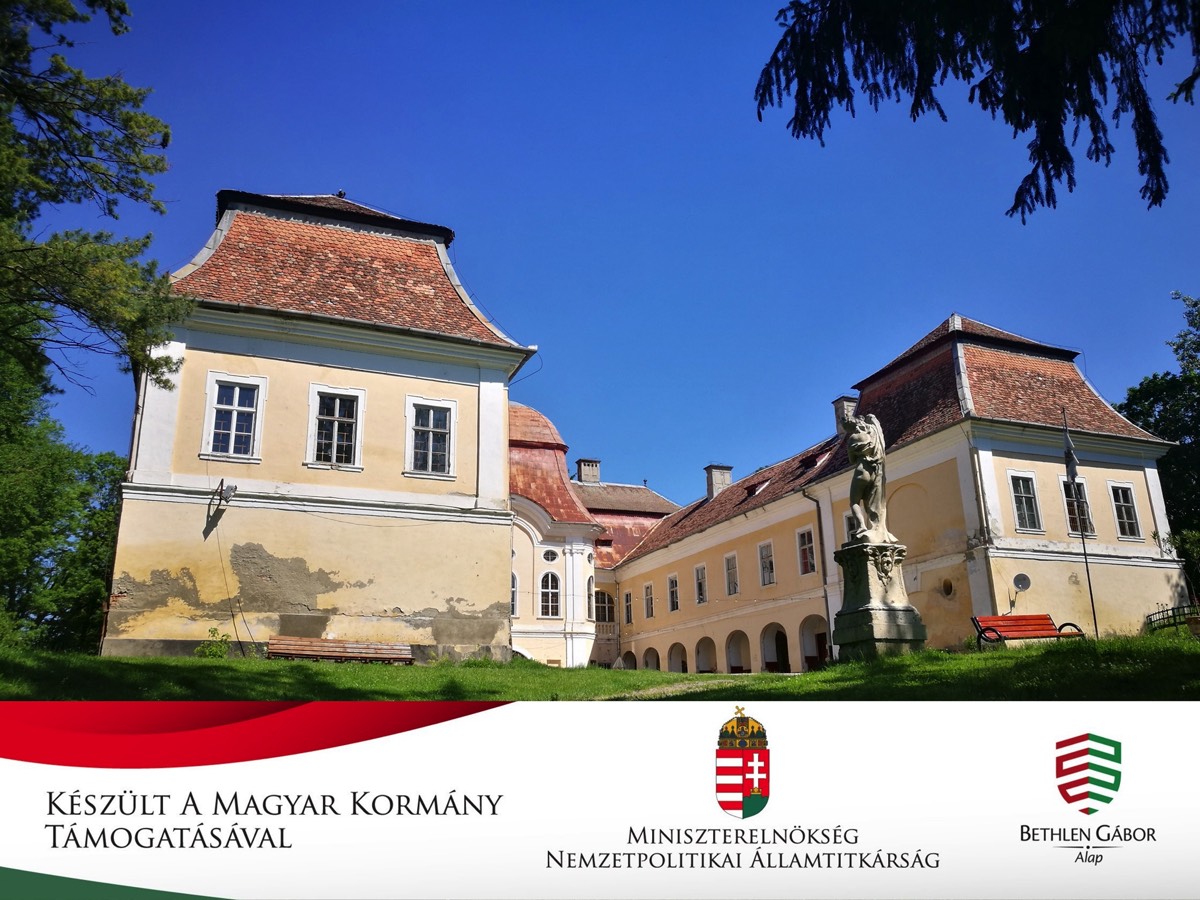 Az idei év egyik nagy megvalósítása számunkra, hogy elkészült a kastély felújításához szükséges megvalósíthatósági tanulmány. Ez a dokumentum azért fontos számunkra, mivel enélkül semmilyen beavatkozást, felújítási munkálatot nem lehet végezni a kastélyban. Ez a dokumentum szükséges ahhoz is, hogy uniós alapokra vagy más forrásokra pályázzunk a kastély helyreállítására.

Több mint egy éve tartó munkafolyamat zárult le idén ősszel, az állapotfelmérésben és a megvalósíthatósági tanulmány elkészítésében több hazai, elismert szakértő is részt vett.

Köszönjük mindannyiuknak a munkáját, és külön köszönjük a Bethlen Gábor Alapnak, hogy anyagilag támogatta ennek a projektnek a megvalósulását.

Una dintre cele mai importante realizări, ale noastre, din acest an este că am finalizat planul DALI (Documentația de avizare a lucrărilor de intervenții) necesar pentru reabilitarea castelului. Acest plan este foarte important, pentru că fără el nu se pot efectua lucrări de intervenție sau renovare ale castelului. Totodată, avem nevoie de această documentație pentru accesarea de fonduri UE, sau alte finanțări, pentru reabilitarea castelului.

În această toamnă s-a finalizat acest proces lung, în care s-a depus multă energie și muncă, care a durat mai bine de un an. În elaborarea studiilor de specialitate și a proiectului DALI au fost implicați mai mulți specialiști și experți renumiți din țară.

Le mulțumim tuturor celor implicați pentru munca depusă și în mod special Fundației Bethlen Gábor pentru sprijinul financiar pe care ni l-au acordat în vederea realizării acestui proiect complex.

One of our important achievements for this year is that we have completed the DALI plan necessary for the rehabilitation of the castle. This plan is very important, because without it we cannot carry out any intervention or renovation works for the castle. At the same time, we need this documentation for accessing EU funds, or other funding, for the rehabilitation of the castle.

It was a very long process that was finally completed this fall. A lot of energy and work was put in it and the whole process lasted for more than a year. Several well known specialists and experts in the country were involved in the elaboration of the necessary studies and the DALI project.

We thank all those involved for their work and especially the Bethlen Gábor Foundation for their financial support in carrying out this complex project.

cím/adresa/address/Adresse/adresse

Castelul Teleki, Str. Principală 479, Gornești 547280, Romania